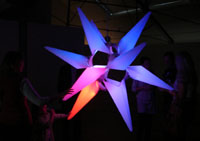 Mimetic Lighting Controller
Proximity Responsive Lighting Device, UK Patent GB2420457


---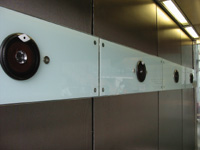 Lyre Bird (2005)
Interactive Sound Space
Permanent installation in the entrance of Perth Concert Hall, Scotland, September 2005.


---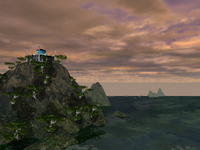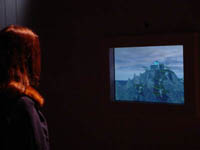 mimesia (2004)
Real-time interactive "paintings" using games engine technology.
In House of Tomorrow, 2004-2005 by Experimenta


---

The Mimetic Starfish (2000-2012)
The mimetic starfish looks and behaves as if it were alive,
its tentacles reaching out to the visitors hands...

It is an example of Artificial-Life that is both engaging and provocative.


---
Biotica: Immersive A-Life Installation (2000)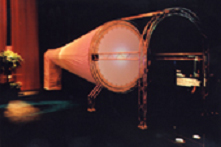 ---
Alembic: Alchemical Distillation (1997)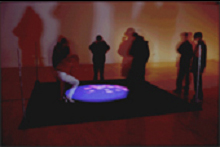 ---
Site commenced: 4th December 2001
Last updated: Feb 2013 :statistics: